. Félix et Marie ont du bijou sur la planche, en effet, ce sont de jeunes joailliers ayant ouvert leur propre petit atelier Parisien.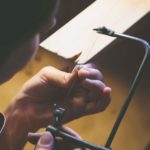 Avant même que les enregistrements commencent, Félix a tout de suite parlé de "la petite musique qui résonne dans l'atelier : le bruit d'ouverture de la bouteille de gaz et d'oxygène, le soufflet qui propulse l'air dans le chalumeau montrant une timide flamme. Puis se font entendre des scies à corde sur le bois, l'or ou l'acier, le bruit très fin de cette même scie que le joaillier fait délicatement vibrer pour s'assurer de sa bonne tension. Reste la lime, la rappe et l'échoppe qui taillent la matière ou encore les marteaux qui frappent le métal."
Puis avec mes micros, j'ai enregistré tous ces sons de la petite fabrique à bijoux où les outils et la matière se confrontent, pour ensuite composer une musique avec mon ami Aurélien Bloch (violon à clous et carillon d'horloge)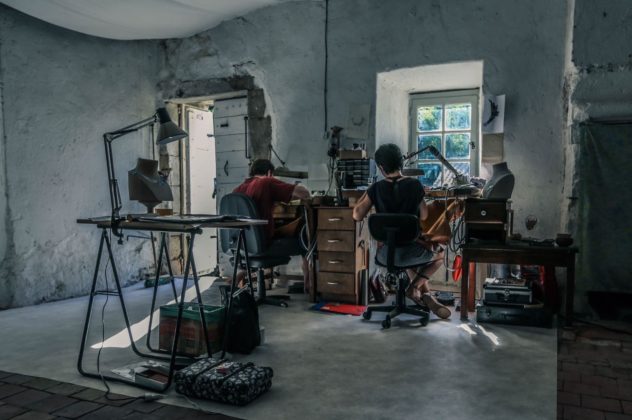 "The little millstone : the fly"
Félix and Marie have their work cut out with jewelry, indeed, they are young jewelers who have opened their own small Parisian workshop.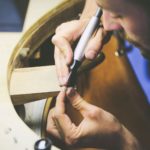 Before the recordings began, Felix immediately spoke of "the little music that resonates in the workshop: the opening noise of the gas and oxygen cylinder, the bellows that propels the air in the torch showing a shallow flame, and then the string-saws are heard on wood, gold or steel, the very fine sound of the same saw that the jeweler delicately vibrates to make sure of his good tension. The lime, the rape and the stall made jewels and the hammers strike the metal. "
Then with my microphones, I recorded all these sounds from the little jewelry factory where the tools and the material confront each other, then composed a music with my friend Aurélien Bloch (nails' violin and clock chime)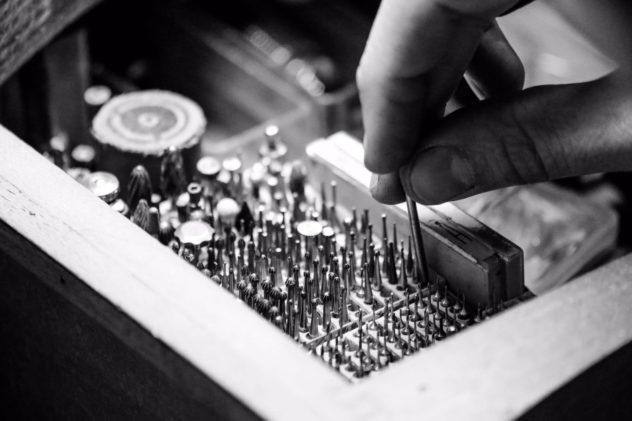 Un grand merci à Félix Albert et Marie Grimaud pour les idées sonores. 
Plus d'infos sur l'atelier sur : arzhura.com
Crédit Photos : Ben Ricard.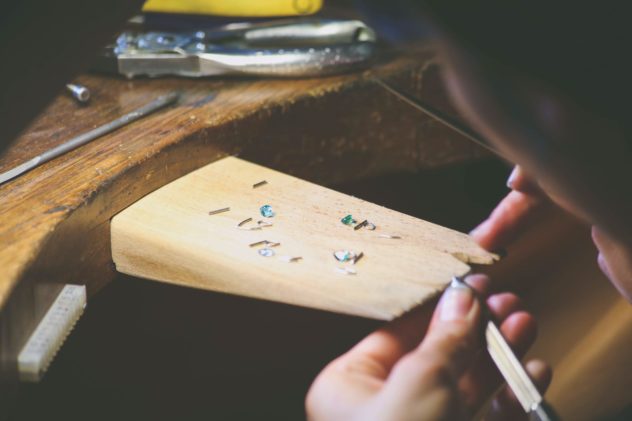 ---