Musical naps
Petits et grands, posez-vous pour vivre un voyage de 20 à 45 min avec des paysages sonores et musicaux des Hauts de France. Lors de la représentation, découvrez des claviers, contrôleurs midi, micros stéréo et un fameux "Piano-Bêtes", un piano où les touches sont remplacés par des animaux interactifs.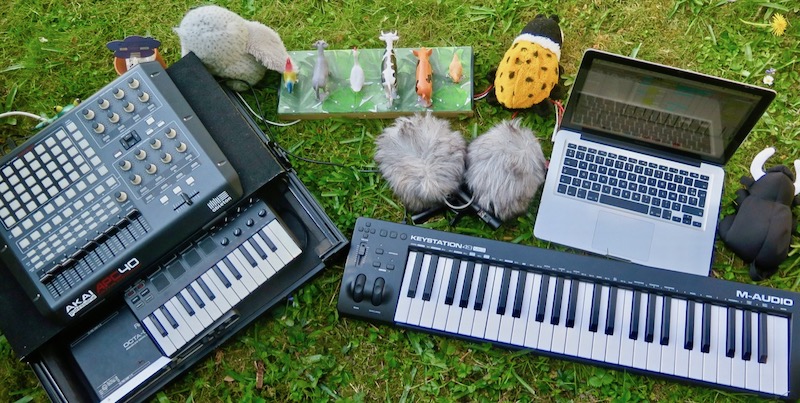 Mecanique des sons adapts to the location: Garden, park, farm, playground, henhouse, etc. A moment that invites wonder and contemplation with the sounds of nature, but not only ...
Teaser sieste musicale :
If you are interested to organizing a musical nap with Sound Mechanics, contact the Sound mechanic.
---
Musical naps performed:
Maison Folie de Wazemmes Lille
Radio Graf'hit Compiègne
MJC de Lambres-lez-Douai
Labo at Home de Lille
---